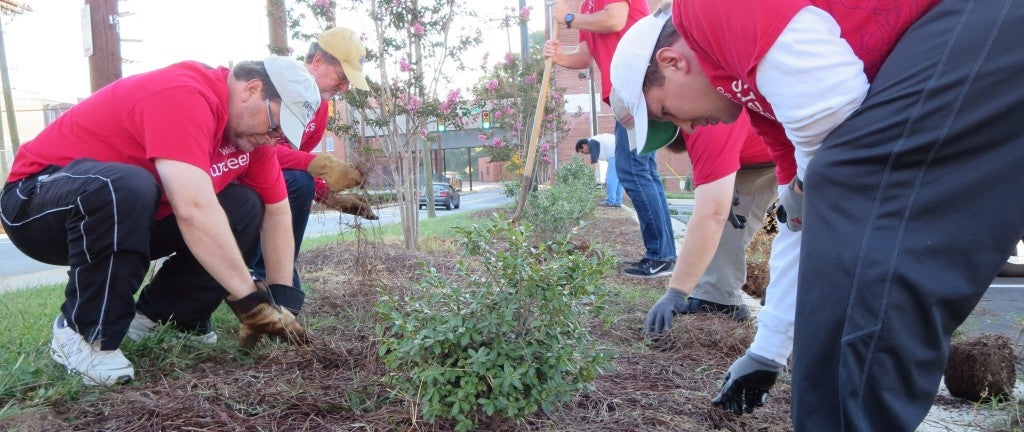 Volunteer Opportunities for Groups
In addition to volunteering as part of a Soup Kitchen or Shelter team, Samaritan offers a variety of opportunities to work together with others to support our work.
---
Special projects
The Soup Kitchen and Shelter can always use help keeping the building and grounds clean and attractive. Special project teams can help with deep cleaning of the building. Some churches adopt Samaritan for their days of service. They clear underbrush, pick up trash and plant flowers.
Supper Club
Organize your church, Sunday school class, neighbors or co-workers to provide a dinner to our overnight Shelter guests. This includes a main dish, vegetable, salad/fruit, bread/rolls and dessert (optional). Choose your own entrée or we can provide suggestions, as well as pans.
Breakfast Club
Work with your church, school or civic group to supply bacon, eggs, cereal and other breakfast foods to overnight guests. No need to worry about fixing the food. Our staff and volunteers will handle that.
---
Contact us to volunteer or receive more information: shirelle.stewart-riddick@samaritanforsyth.org