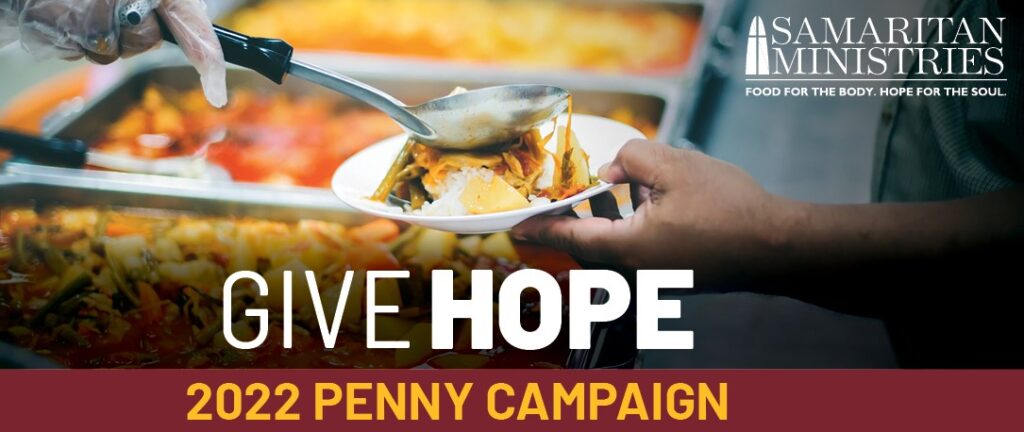 Every Cent Counts!

For over 30 years, Samaritan Ministries has brought together different generations of the Winston-Salem community to help our hungry and homeless neighbors. Through donations given to the Penny Campaign we give hope to many people in our city who need a warm meal, a safe space, and a friendly smile this winter.
Three ways to help: 
Online: Go To Donate Now
Peer-to-Peer: Create a mini-campaign with your friends – click here
In-person: collect cash (bills and all the kinds that jingle!) and bring it to Truist Stadium – Home of the Winston-Salem Dash – 0n Saturday, December 3rd from 9:00 a.m. to Noon.
Have questions, please email kimberly.robertson@samaritanforsyth.org or call 336-448-2668.
Learn how to get your school involved with the Penny Campaign. Click here to download our school flyer to share with your students and staff.