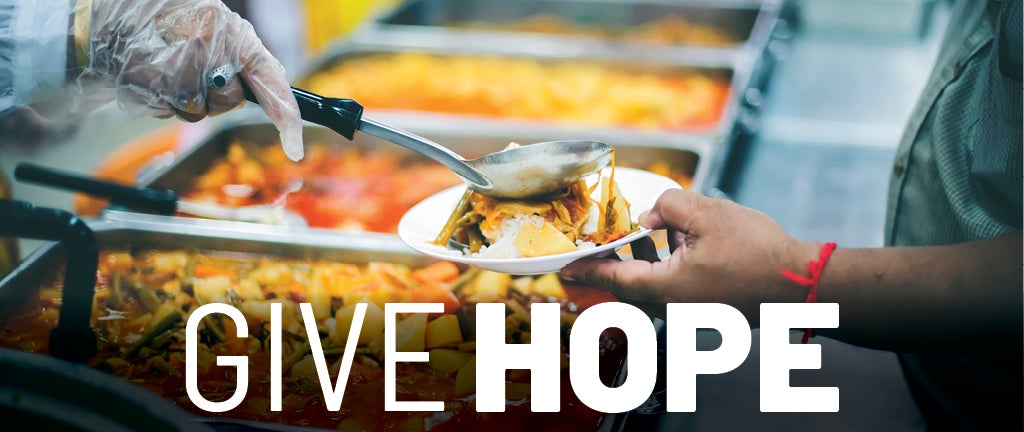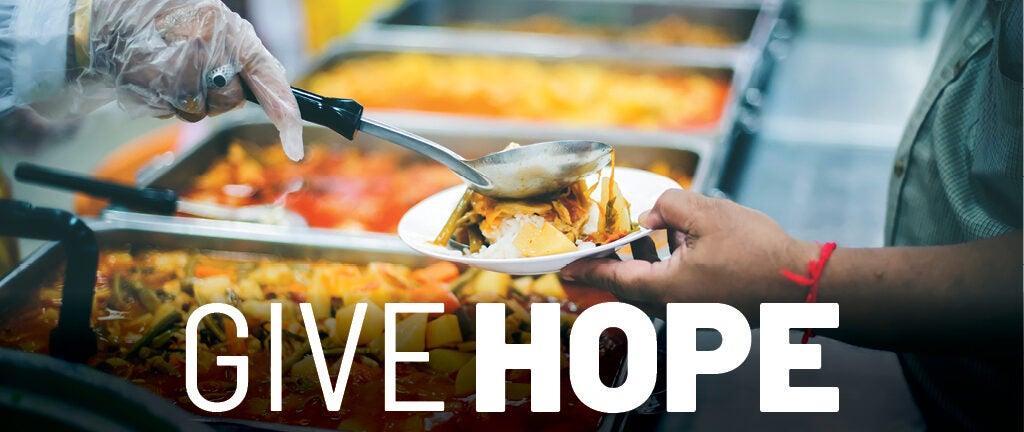 PENNY CAMPAIGN 2021
2021 COLLECTION DAY IS SATURDAY, DECEMBER 4, 2021!
It takes just 309 pennies to provide a warm meal for someone in need.
It takes 5,655 pennies to provide a night of shelter to a homeless neighbor.
Every donation – even pennies – makes a difference.
For over 25 years, the Penny Campaign has energized the greater Winston-Salem community to help feed the hungry during the Christmas season.  It is a powerful way to support those in need during the holidays.
Our traditional coin collection jars will be very limited this year due to COVID-19 restrictions, and our goal is to raise at least $50,000.
To help us reach that goal, we have two ways to support the Penny Campaign this year: online (Penny Campaigner) and traditional in-person efforts.
OPTION 1: ONLINE – BE A PENNY CAMPAIGNER!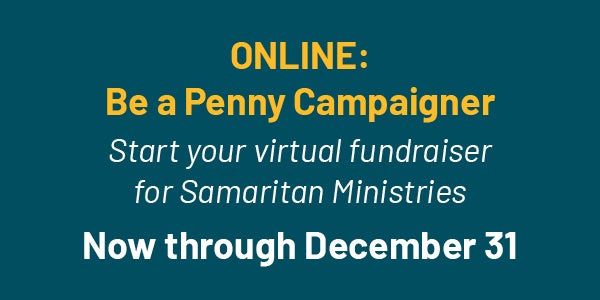 In addition to traditional ways of collecting money, we have set up a virtual method for people to become a "Penny Campaigner" and collect funds online for the Penny Campaign from friends, family, coworkers, and more.  You can do this individually or as a team.  It's really easy to set up your campaign!
Visit our Penny Campaigner page HERE to learn more!
OPTION 2: TRADITIONAL IN-PERSON DROP OFF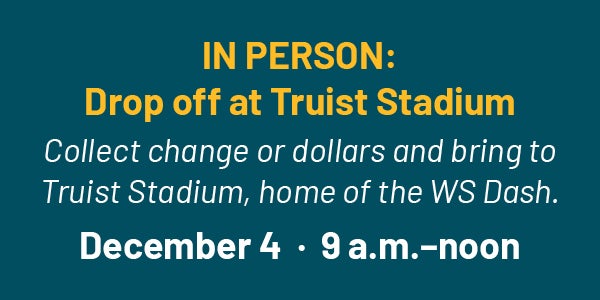 You may, of course, collect coins or cash and bring them to our traditional coin collection event on Saturday, December 4, 2021 from 9 a.m.-noon at Truist Stadium (home of the Winston-Salem Dash) in Winston-Salem at 951 Ballpark Way.  This will be a drive-thru event that will follow social distancing and other appropriate COVID-19 guidelines.
If you want to collect money at your workplace, store or other location, you can download artwork for a penny jar HERE.  To request other materials to support your Penny Campaign fundraiser, call or email karen.bellchandler@samaritanforsyth.org or call 336-448-2664.
COLLECTION DAY IS SATURDAY, DECEMBER 4!
WE ALSO WELCOME ONLINE DONATIONS


When donating online, please designate Penny Campaign.  
THANK YOU TO OUR 2021 SPONSORS:

Special thanks to WXII's Lanie Pope for serving as our Honorary Chair.