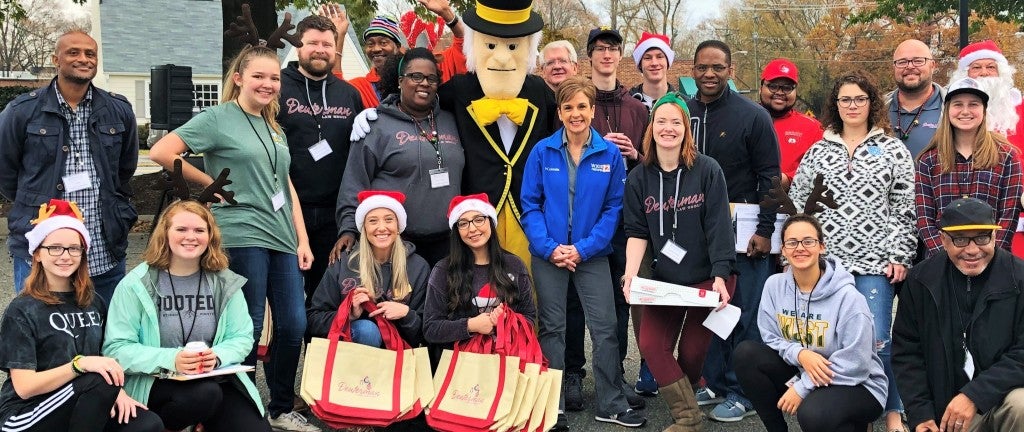 Penny Campaign


When donating online, please designate Penny Campaign.
---
SAVE THE DATE! 2019 Penny Campaign Collection Day will be Saturday, December 7!
To print a label, click here. Simply tape or glue the label to any kind of jar or container and start collecting!
Penny Campaign is Samaritan's signature community event, which has raised money to feed and house people in need for over 25 years.
The Penny Campaign kicks off in October when the call goes out to schools, churches, clubs and organizations to collect money. From October to December, you'll see our penny jars in schools, churches and other locations collecting change, bills and checks. In 2018, the Penny Campaign raised $50,734.
It takes just 258 pennies to provide a warm meal for someone in need. It takes 2,595 pennies to provide a night of shelter to a homeless neighbor. Every donation makes a difference.
Click here for more ideas for students who want to support Penny Campaign.
Collection Day is the first Saturday in December, when all of the unrolled coins and other money is dropped off at 110 Oakwood (near Starbucks) in Winston-Salem or our new building at 414 E. Northwest Blvd. WXII's Lanie Pope serves as honorary chairman and is on site. Our 2019 Penny Campaign Collection Day will be Saturday, December 7th.
Penny jar stickers, posters and other marketing materials are available. To request yours, email: alex.jarrell@samaritanforsyth.org or call 336-448-2668.
2019 Sponsors:
Deuterman Law Group