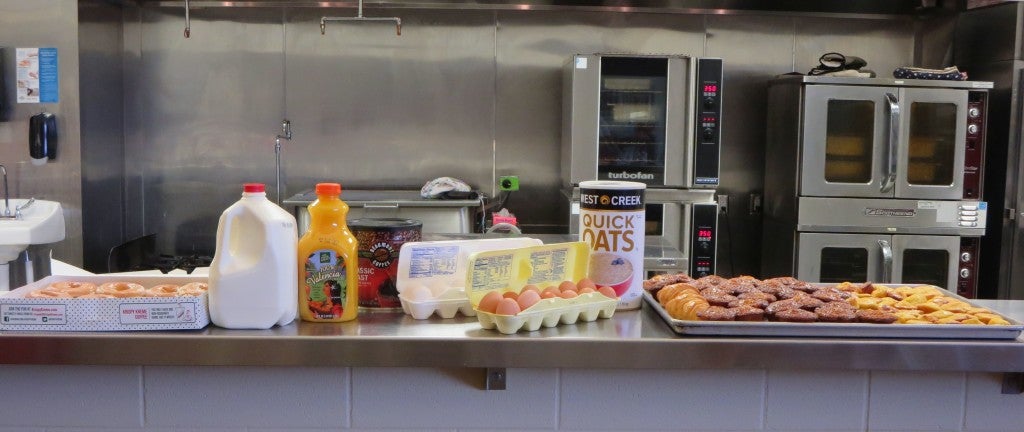 Breakfast Club
Overnight shelter guests are served breakfast at 6:00 a.m. every morning. Working with your church, Sunday school class, civic organization, neighbors or co-workers to provide breakfast foods for the day is a great way to support Samaritan's mission. A breakfast for up to 90 guests includes 15 dozen eggs, 15 pounds of bacon or sausage, five 20-oz. boxes of cold cereal; ten pounds of non-instant grits or ten pounds of non-instant oatmeal, five gallons of juice and five pounds of ground coffee. Volunteers will cook and prepare breakfast.
You can drop off breakfast foods between 9:00 a.m. and 5:00 p.m., up to several days in advance.
Please schedule a date with the volunteer coordinator at 336-748-1962 ext. 303 or shirelle.stewart-riddick@samaritanforsyth.org.