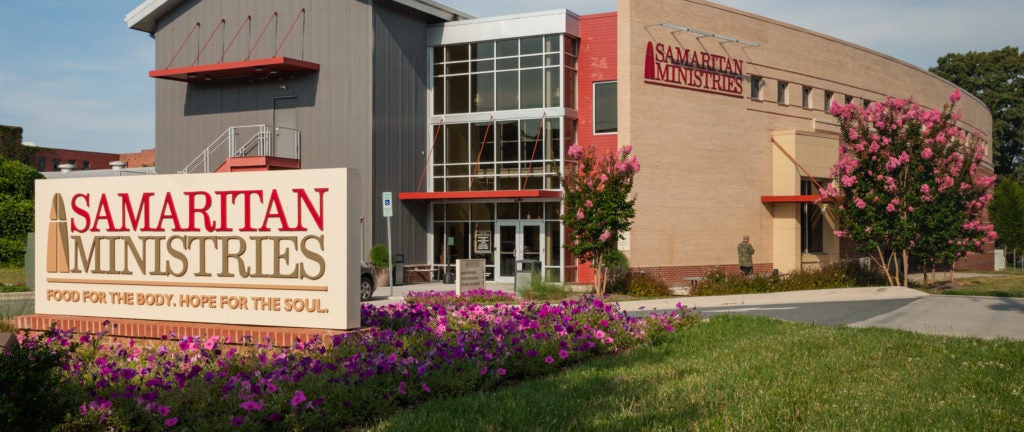 Financial Information
Samaritan has operated within budget since its opening. The ministry has worked to diversify its sources of revenue. We receive money from individuals, churches, community organizations, corporations, special event fundraisers and the government.
---
Revenues 2022-2023
Revenues
Individuals and major gifts
$727,500
44%
Events
$310,000
19%
Government
$191,902
11%
Churches
$164,921
 10%
Endowments
$121,206
7%
Corporations and Foundations
$137,500
 8%
Other
$14,900
1%
Total Income
$1,667,929
100%
---
Soup Kitchen
Served a total of 101,603 meals. Food and preparation cost per meal is $3.96.
957 volunteers invested 11,8741 hours of service to our Soup Kitchen operations.
Samaritan Inn
Provided 13,285 nights of shelter to 333 different homeless men. Twenty-Four hours of care costs $64.97.
195 volunteers invested 1,751 hours of service to our dinner service and shelter operations.
Use of Funds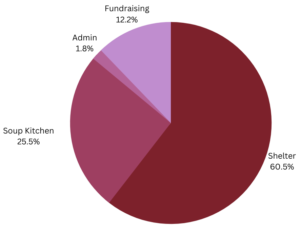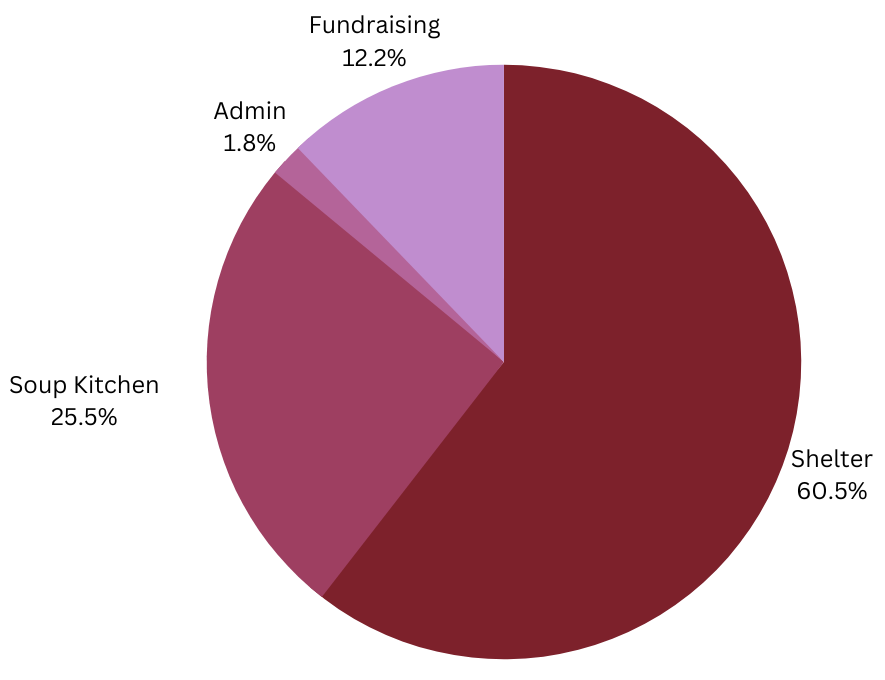 For every dollar donated, 86 cents goes directly to guest services. Samaritan has a staff of 14 full-time and 16 part-time employees.
---
Click here to review our 2022 Annual Report.
Click here to review the most recent 990 form. Our tax-ID number is 56-1490019.
Click here to review the most recent Audit. The Samaritan Ministries audit oversight committee works directly with auditor to ensure maximum accountability and transparency.