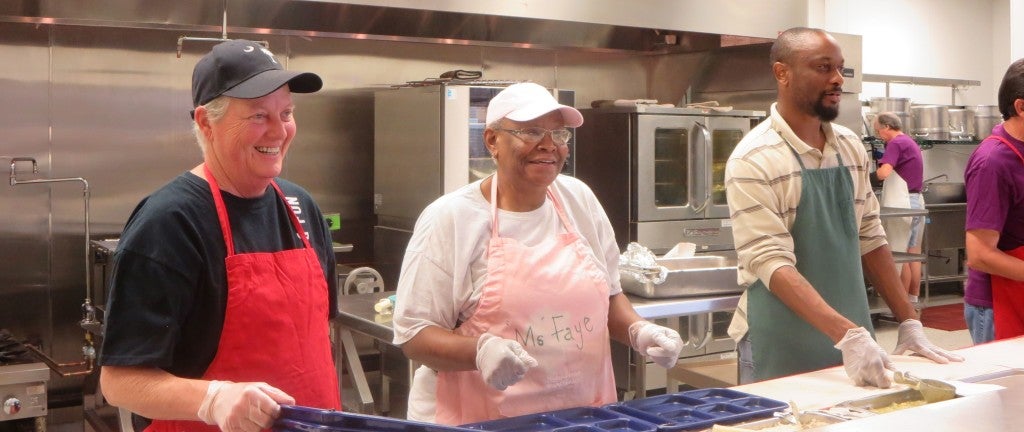 Soup Kitchen
The Soup Kitchen opened in March 1981, as a part of Crisis Control Ministry. Under 30 meals were served on the first day.
The Soup Kitchen operates 7 days a week, 365 days a year and provides a warm lunch to anyone who would like to enjoy a healthy meal in the hospitality of our dining room. We have moved away from the pandemic take-away meals and have returned to greeting our guests daily for in-person dining. The Soup Kitchen also provides dinner and breakfast to nightly shelter guests.
The Soup Kitchen is open 11 a.m. to 1 p.m. Monday through Saturday and Sunday – noon to 2 p.m. For information on volunteering in the Soup Kitchen, click here. The food and preparation cost per meal is $3.96. In 2022, 101, 603 meals were served.
To read the USDA's nondiscrimination policy, click here.
---