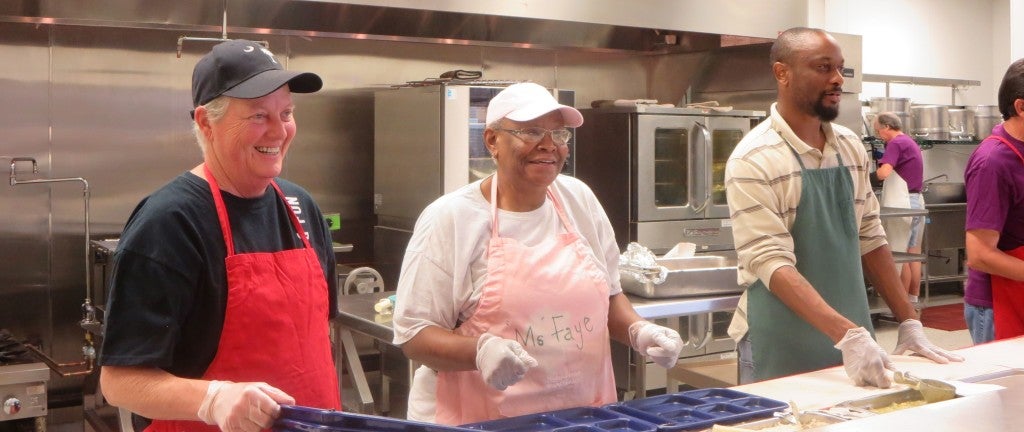 Soup Kitchen
The Soup Kitchen opened in March 1981, as a part of Crisis Control Ministry. Under 30 meals were served on the first day. Samaritan regularly serves lunch to 300-400 guests every day. The Soup Kitchen is open to men, women and children who want a hot meal, with no questions asked. Food and preparation costs per meal are $3.09. In 2020, 131,610 meals were served as to-go meals due to COVID-19 adjustments. The Soup Kitchen also provides dinner and breakfast to nightly shelter guests. The Soup Kitchen is open 11 a.m. to 1 p.m. Monday through Saturday and Sunday – noon to 2 p.m. For information on volunteering in the Soup Kitchen, click here.
To read the USDA's nondiscrimination policy, click here.
---

"I believe we're on this earth to be our brother's keeper. We can't all build big buildings. There are small things we can do."
Manuel Dobson, Soup Kitchen Volunteer