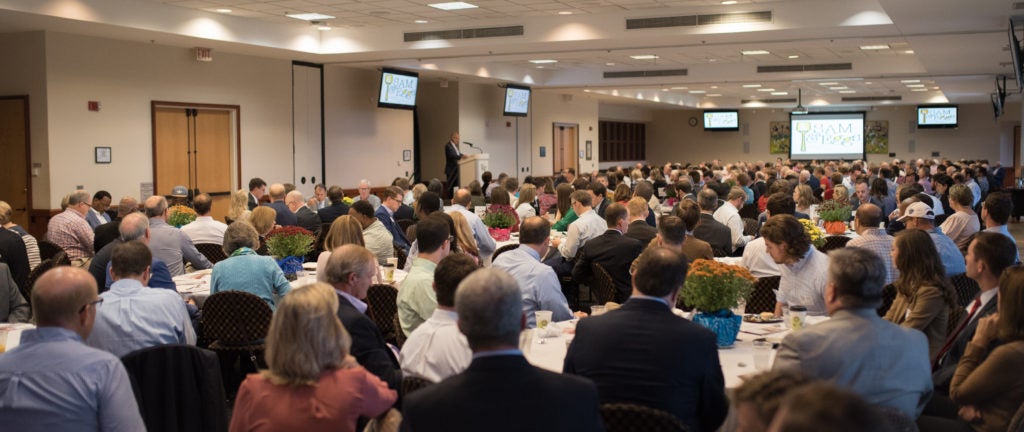 SAM & Eggs
---
Since 2006, SAM & Eggs has provided significant financial support for Samaritan Ministries. The goal for 2021 is $200,000. All money raised stays in the community to help hungry and homeless people.
Even during a pandemic that lingers too long, Samaritan Ministries remains a hopeful hub in Winston-Salem where anyone may have a hot meal, homeless men may have a safe place to rest, and everyone is welcomed with love and support.
While we are sad not to gather in person for our largest fundraiser of the year, we invite you to join us for our live-streamed event on Wednesday, September 29th at 8:00 a.m. here on our website for SAM & Eggs 2021: A Virtual Story of Christian Love. You do not need a special link to join.
Our keynote speaker is Obie Johnson, Team Lead with the Empowerment Project which is housed at Samaritan Ministries. Empowerment connects people experiencing homelessness, mental health crises and addiction to resources to move them toward housing and success. Obie approaches his work through the lens of personal experience of living in shelters and on the streets and eating in the Soup Kitchen. Obie has a powerful and insightful story to share of his 30+ year experience in the field and the impact Samaritan has in the lives of our guests.
Your continued giving enables us to fulfill our mission of providing food, shelter and hope through Christian love. Together, we bring the very basic needs of food and shelter to those in need. We meet our guests where they are, don't judge their past, and help them overcome barriers, to a life well lived. Thank you for prayerfully considering your support of Samaritan Ministries this year. To make an online gift, click here. Or checks can be sent to 414 E. Northwest Blvd. Winston-Salem, NC 27105.
Please contact Karen Bell Chandler at 336-448-2664, or karen.bellchandler@samaritanforsyth.org, for more information about sponsorships and other opportunities to help us make this event successful.
To view the 2020 program, check it out in the video link below:
---
The Good Samaritan Philanthropy Award
Samaritan Ministries established the award in 2011 to honor individuals and groups who have made significant contributions to the Ministry. Their hope is that the award will inspire others to give their time, talents and resources to help hungry and homeless people in our community.
Good Samaritan Award Winners:
2021 Jerry Enos
2020 The Winston-Salem Foundation
2019 Harriet Allen
2018 Bo Brookby
2017 Dick Egloff
2016 Reynolds American
2015 HanesBrands
2014 Gilmour Lake and Paul Breitbach
2013 Tom Pierce
2012 Keith Huskins
2011 Mike Ford