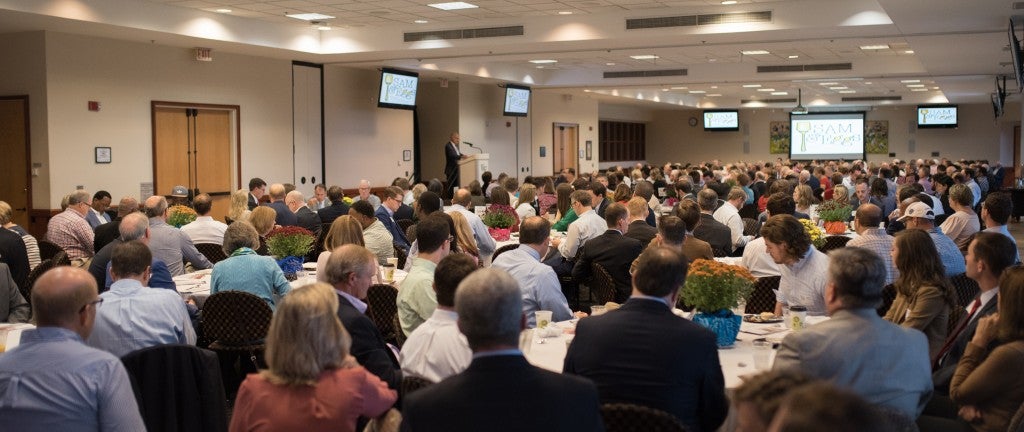 Sam and Eggs
SAM & Eggs, Samaritan's outreach to the business community, is an annual fundraising breakfast held in September at Bridger Field House at Wake Forest University. The Good Samaritan Philanthropy Award, which recognizes a person or group who has made significant contributions to Samaritan Ministries, is presented.
Please contact Jan Kelly at 336-448-2665, or jan.kelly@samaritanforsyth.org, for more information about the event, sponsorship opportunities or if you are interested in attending.
SAVE THE DATE! The 2020 SAM & Eggs event will be held on Wednesday, September 30, 2020 from 7:30 a.m. – 8:30 a.m.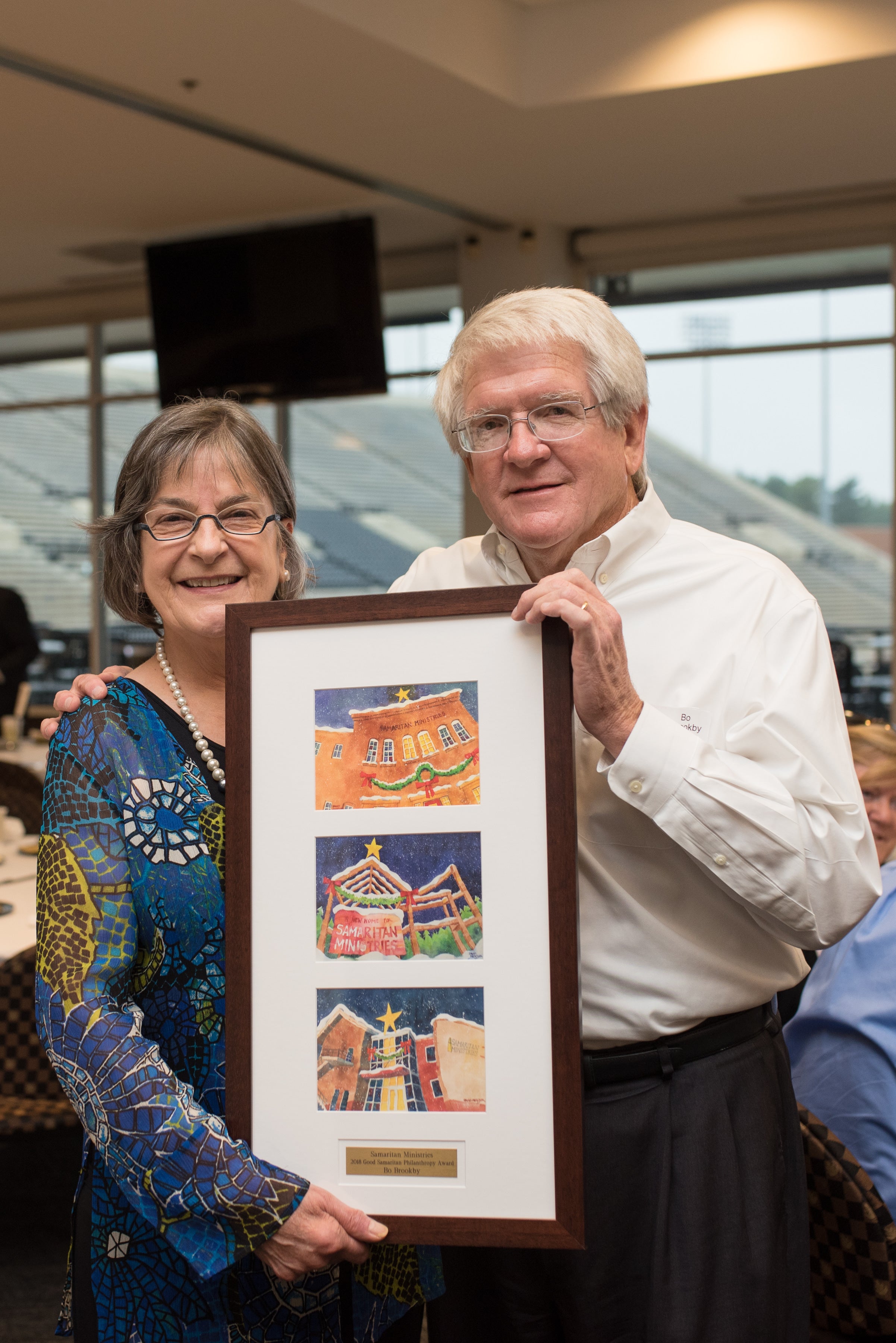 Pictured: Bo Brookby, 2018
Good Samaritan Award Winners:
2019 Harriet Allen
2018 Bo Brookby
2017 Dick Egloff
2016 Reynolds American
2015 HanesBrands
2014 Gilmour Lake and Paul Breitbach
2013 Tom Pierce
2012 Keith Huskins
2011 Mike Ford