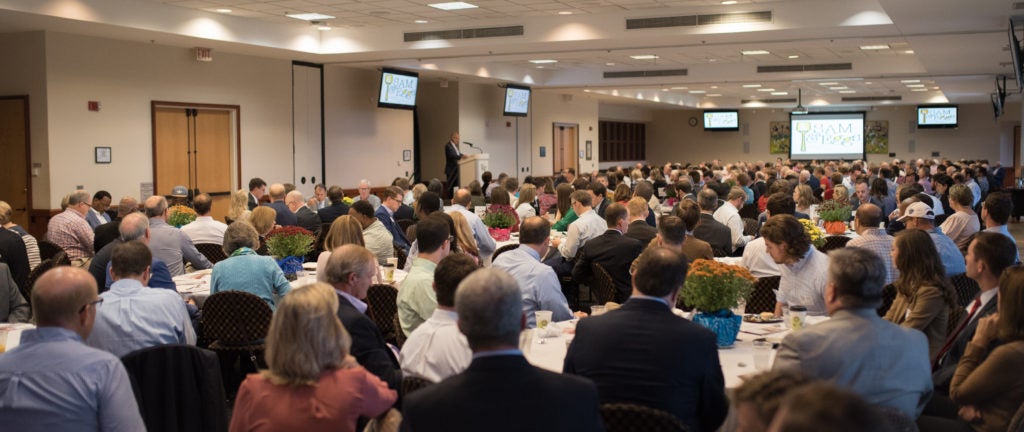 SAM & Eggs
---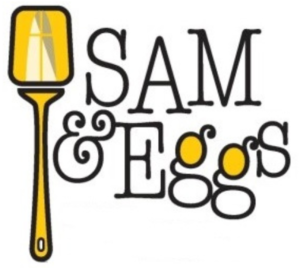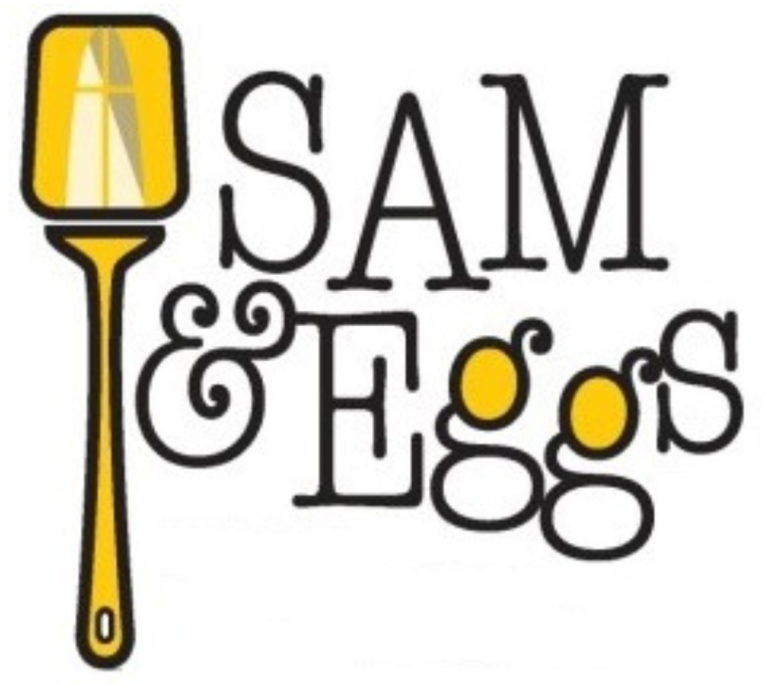 Since 2006, SAM & Eggs has provided significant financial support for Samaritan Ministries. All money raised stays in the community to help hungry and homeless people. Even during a pandemic that lingers too long, Samaritan Ministries remains a hopeful hub in Winston-Salem where anyone may have a hot meal, homeless men may have a safe place to rest, and everyone is welcomed with love and support.
Thank you to everyone who was able to join us at SAM and Eggs Breakfast 22. It was a true sight to see everyone together again in-person at this year's new location-  Truist Stadium – Home of the Winston-Salem Dash. We hope you continue to spread the word about our mission and share how people can get involved at Samaritan Ministries.
Special thank you to our Benefactors/Event Sponsors, Friends of Samaritan, and Table Sponsors for helping us gather everyone together to hear guest testimonies like Allan's testimony and how your generosity has made a difference in the lives of our guests.
2022 Sponsorships:
Benefactor & Event Sponsors – $2,500
Jonathan & Jane Aves
Paul & Fran Breitbach
First Horizon
Flow Automotive
Hanesbrands, Inc.
Highland Presbyterian Church
Keith & Janet Huskins
Bill & Kim Means
The Robinson Private Client Group of Oppenheimer & Co.
JT Stratford
The Tierney Family
Richard & Allison Watts
Wells Fargo
West & Stem Architects
Womble Bond Dickinson
Friends of Samaritan – $1,000
Arbor Investment Advisors
Bo & Kathy Brookby
The Budd Group
Clyde & Ann Cash
The Chronicle
Comerica Bank
Joe & Kathy Ely
Jerry & Janet Enos
Mike & Gayle Ford
Forsyth Technical Community College
Front Street Capital
HLM Construction, Inc.
The Rev. Donald & Denise Jenkins
Tom & Megan Lawson
Tom & Annie McKiernan
 David & Kathy Murray
Paul & Debbie Neil
Nathan & Lisa Parrish, Lisa Parrish , Broker, Berkshire Hathaway
River Oaks Community Church
Silvia & Jose Ramon Rodriguez
Tim & Carolee Ronan
Salem Investment Counselors
Shelco, LLC
Steen Valuation Group
Truist
Winston-Salem Journal
Table – $500
Baird Private Wealth Management
Berkshire Hathaway HomeServices Carolinas Realty
Brendle Crouse P.A.
Leigh Umstead Cortesis , Broker, Berkshire Hathaway
Craige Jenkins Liipfert & Walker LLP
Dedicated Senior Medical Center
Dexter A. Felder
Charles & Vicki Forrest
Gwyn Services
Impact Brands
Al & Susan Jones
John & Mary Ann Justus
Landmark Builders
Modern Automotive
National Truck Protection
Nationwide Marketing Group
Lucy Paynter
Peace Haven Baptist Church
Pinnacle Financial Partners
Scott & Jean Anne Semke
Teall Sports & Entertainment
Susanne Wilkinson
Please contact John Justus at 336-314-0285, or john.justus@samaritanforsyth.org, for more information about sponsorships and other opportunities to help us make this event successful.
To view the 2022 program, check it out in the video link below:
---
The Good Samaritan Philanthropy Award
Samaritan Ministries established the award in 2011 to honor individuals and groups who have made significant contributions to the Ministry. Their hope is that the award will inspire others to give their time, talents and resources to help hungry and homeless people in our community.
Good Samaritan Award Winners:
2021 Jerry Enos
2020 The Winston-Salem Foundation
2019 Harriet Allen
2018 Bo Brookby
2017 Dick Egloff
2016 Reynolds American
2015 HanesBrands
2014 Gilmour Lake and Paul Breitbach
2013 Tom Pierce
2012 Keith Huskins
2011 Mike Ford