Tour de Llama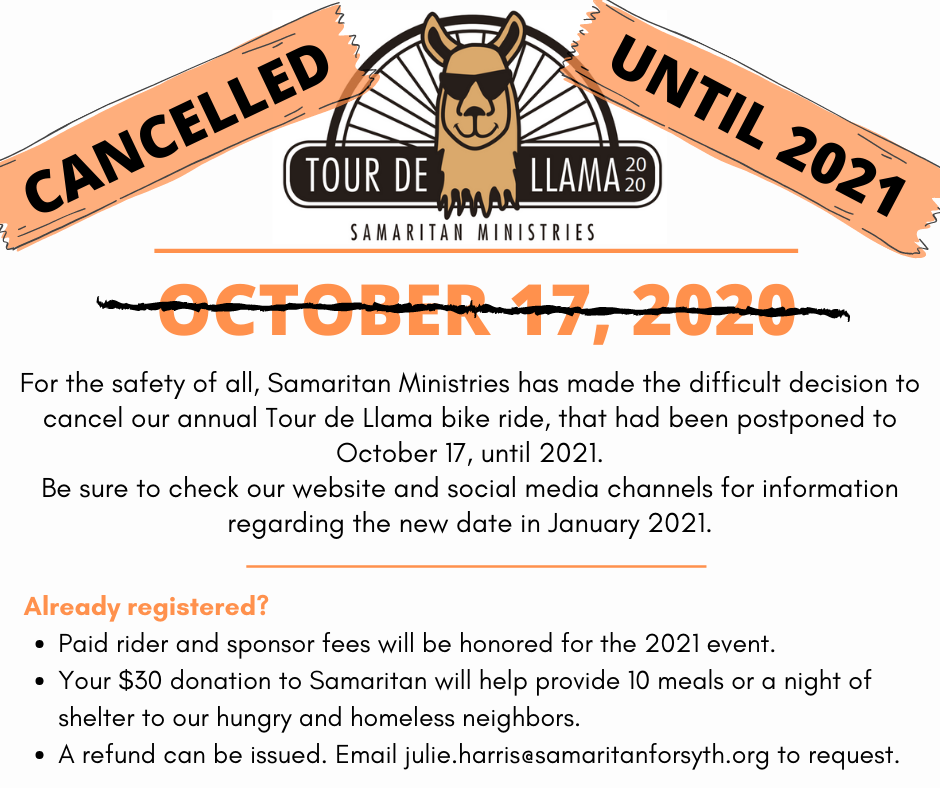 ---
Tour de Llama is a chance for cyclists to raise money to help provide food and shelter for our hungry and homeless neighbors.  21, 38 and 61-mile rides begin and end at Divine Llama Vineyards in East Bend and go through Yadkin County. Day-of registration begins at 7:30 a.m. Rides are rain or shine. No refunds.  All rides begin at 8:30 a.m.
After the ride, attendees enjoy winery tours, lunch, photo ops with llama, wine tastings, hayrides and more.
The fee is $30 per person.  You must sign in and complete a waiver to ride. Cash and checks only the day of the event. Riders must be 18+. Child carriers and baby bike seats are not permitted.
Divine Llama Vineyard is located at 4126 Divine Llama Lane in East Bend.
To view the 21- mile route, click here.
To view the 38-mile route, click here.
To view the 61-mile route, click here.
See course notes here.
For sponsorship opportunities, click here. Sponsors without riders, register here.
---
Thanks to everyone who participated in the 2019 Tour de Llama bike ride on June 22, 2019!