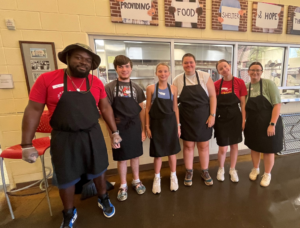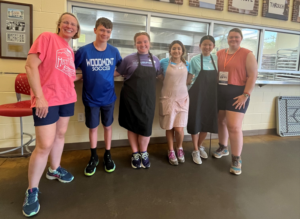 The Samaritan Soup Kitchen is thrilled to have welcomed two groups of young Samaritans from Spark'Dwell this summer! These compassionate and loving young people came with hearts full of love and a drive to make a difference in the lives of our guests. Many of their groups spent their summer participating in service and simulation projects, tackling issues such as homelessness, hunger, poverty, and education disparity through spiritual and service-learning experiences.
"As I work towards a career in addressing mental health while working with vulnerable populations, I feel blessed to have this opportunity to lead, serve, and inspire others to lend a helping hand through advocation and service," says Christa Behrmann, a Spark'Dwell group leader.
Thank you to our friends from Spark and The Dwelling, for inspiring and empowering our young Samaritans to spread joy and love through their service. We are incredibly grateful to serve together and proud to see the next generation of compassionate leaders making a positive impact in our community.
Join our team of amazing volunteers by visiting our website to sign up for open shifts.
We welcome both individual and group volunteers daily (great for churches, community groups, companies, and families) to come serve in the Samaritan Soup Kitchen.