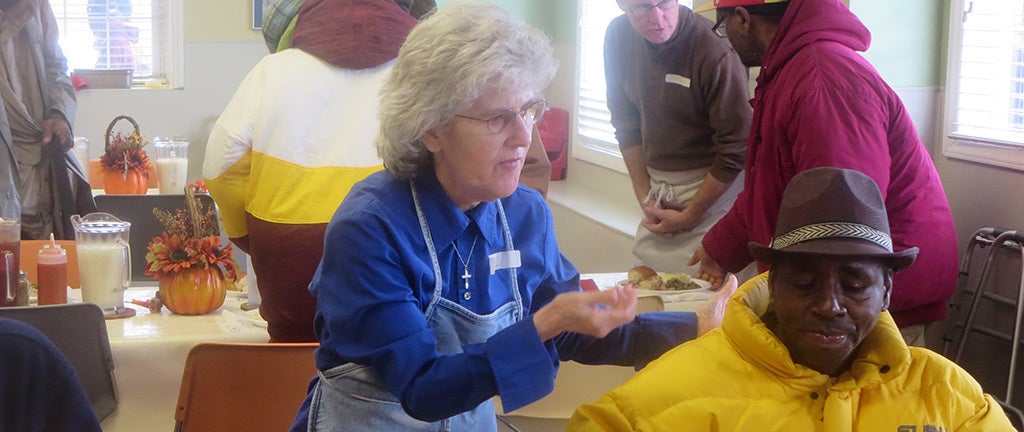 Soup Kitchen
The Soup Kitchen opened in March 1981, as a part of Crisis Control Ministry. Under 30 meals were served on the first day. Today, Samaritan regularly serves lunch to over 400 guests. The Soup Kitchen is open to men, women and children who want a hot meal, with no questions asked. Food and preparation costs per meal are $2.10. In 2014, 159,802 meals were served. The Soup Kitchen also provides dinner and breakfast to nightly shelter guests. The Soup Kitchen is open 11 a.m. to 1 p.m. Monday through Saturday and Sunday – noon to 2 p.m. For information on volunteering in the Soup Kitchen, click here.
To read the USDA's nondiscrimination policy, click here.
---

"Even though we were working hard, we didn't think about that. We were just seeing the people enjoy the food and savoring that feeling of everyone having a purpose and working toward that goal."
Betty Russell, Soup Kitchen Volunteer