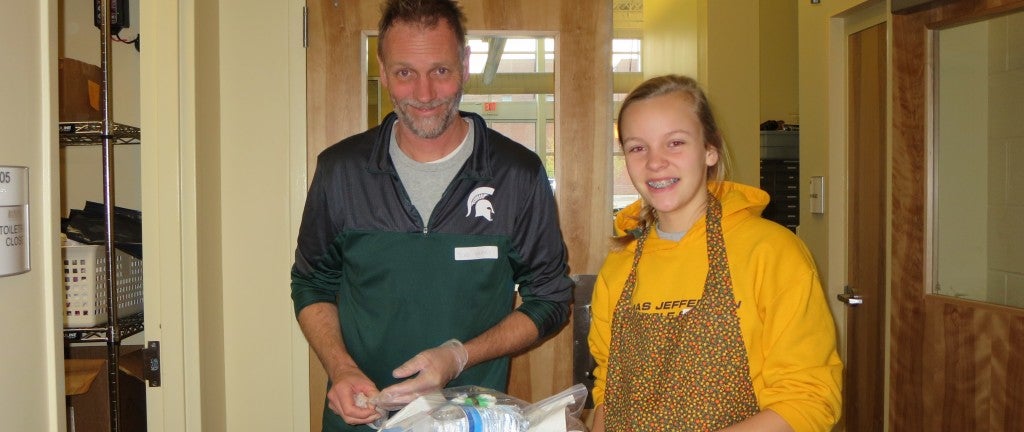 In-Kind Gifts
In-kind gifts of goods and services lower our operational expenses. We welcome donations of food, toiletries and professional services. Consult our Wish List for ideas.
Due to space and storage limitations, the only clothing items we can accept are new men's socks, underwear and undershirts. Any clothing and other items can be donated to the Winston-Salem Rescue Mission or Goodwill.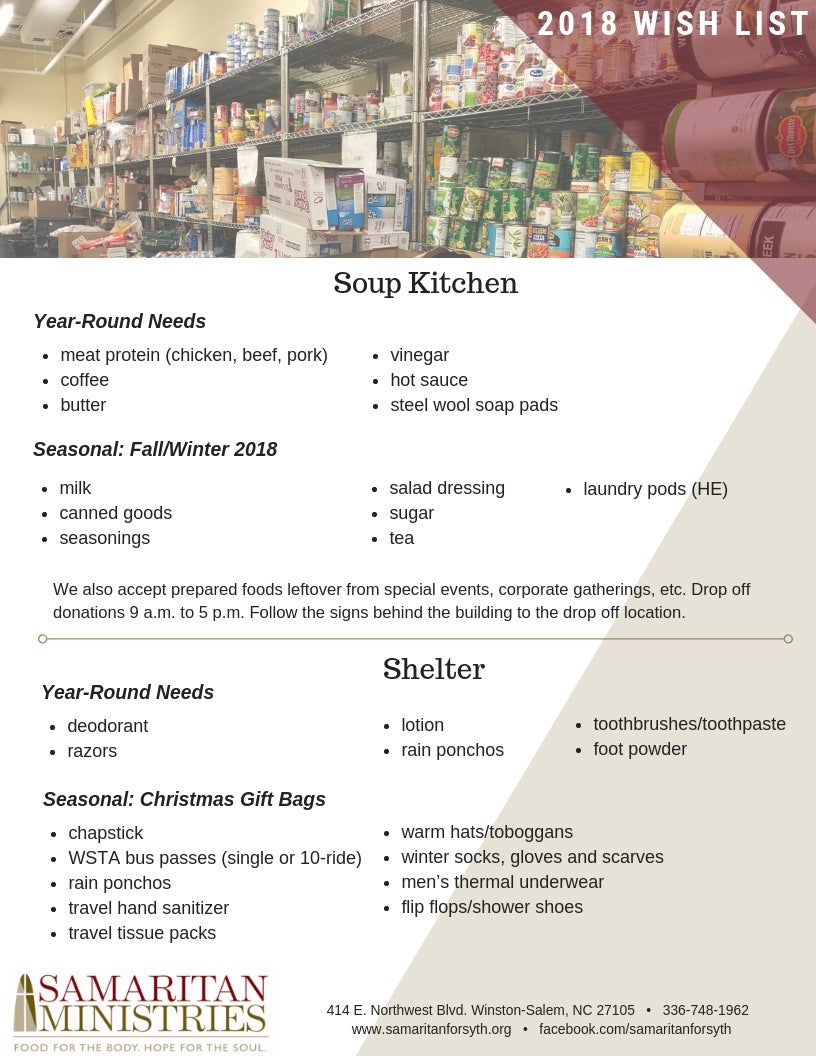 Gift bags will be given to all 80 shelter guests on Christmas morning. If you would like to purchase items from the Christmas gift bags directly from Amazon, visit our wish list here. All purchases will be sent directly to Samaritan. Any items leftover after gift bags are filled will be distributed to Soup Kitchen guests on Christmas day.