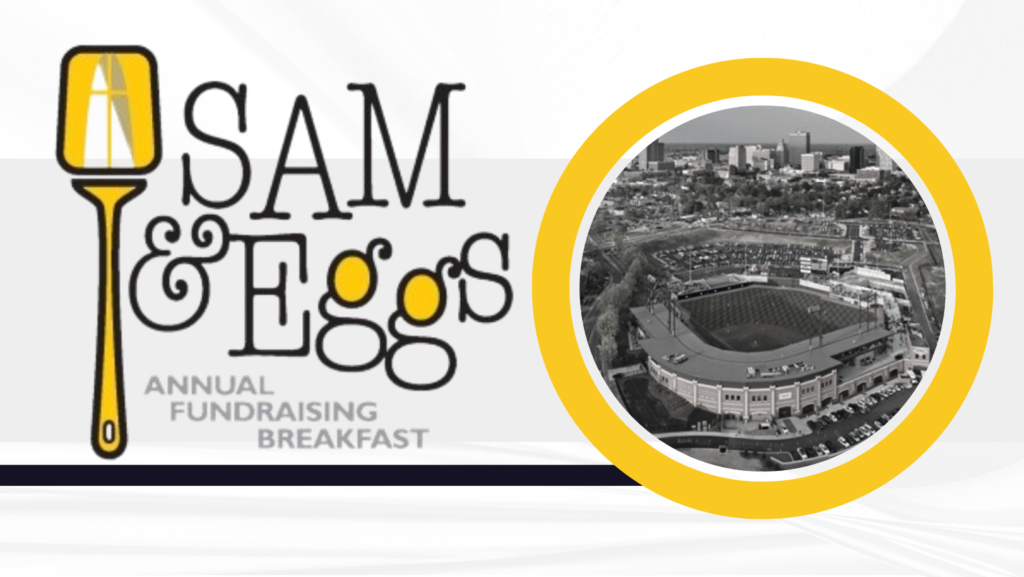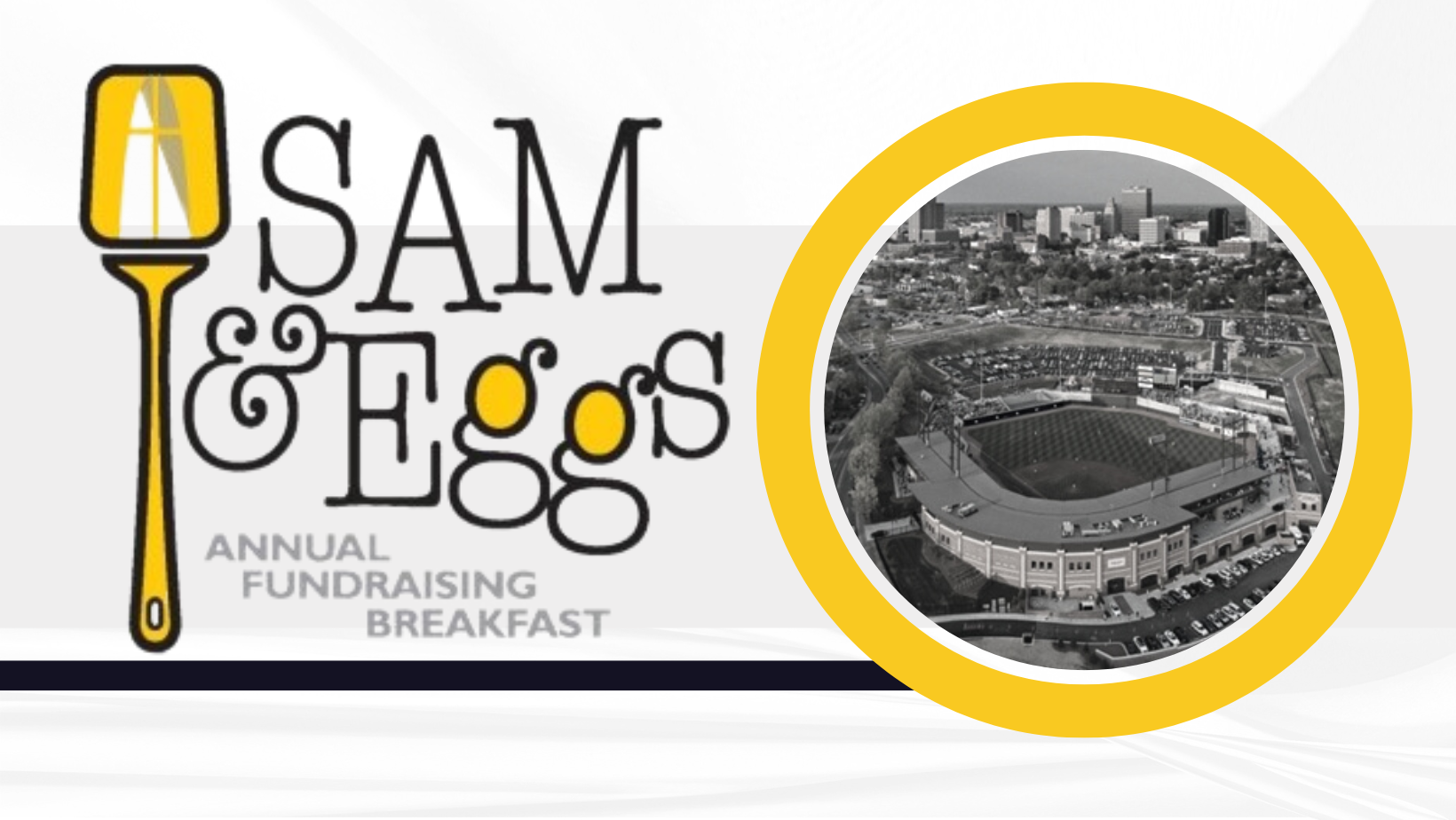 Talk about RISE & SHINE! Thank you to everyone who was able to join us this morning at Truist Stadium – Home of the Winston-Salem Dash. It was a true sight to see everyone together again. We hope you continue to spread the word about our mission and share how people can get involved at Samaritan Ministries.
Special thank you to our Benefactors/Event Sponsors, Friends of Samaritan, and Table Sponsors for helping us gather everyone together to hear guest testimonies like Allan's testimony and how your generosity has made a difference in the lives of our guests.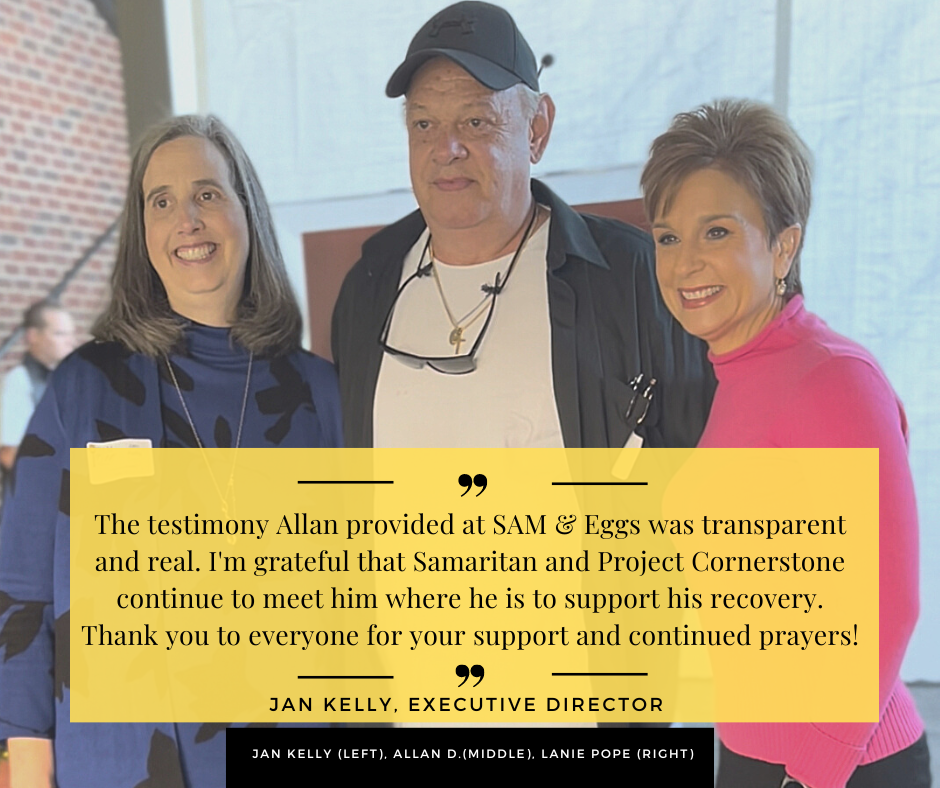 If you missed the event? That's okay! Below is our event video and link to donate to Samaritan Ministries.
We hope you will take some time to watch and share with your colleagues, family, and friends.  Your prayers and support help us continue our mission of providing food, shelter, and hope through Christian love to our brothers and sisters in need in Winston-Salem.
In the SAM & Eggs program, you'll hear from eight impactful speakers:
Lisa Parrish, Board President
Denise Robinson, Board Member
Dexter Felder, Board Member
Dwight Lewis, Board Member
Jan Kelly, Executive Director
WXII Lanie Pope, Friend of Samaritan Ministries & Penny Campaign Honorary Chair
Allan D., Testimony Speaker, Former Project Cornerstone Guest
Billy T., Project Cornerstone Guest
CLICK HERE TO DONATE TO SAMARITAN MINISTRIES 
or send checks to 414 E. Northwest Blvd. Winston-Salem, NC 27105