Meet Caleigh Hauber and Maddison Carter!
As part of their community service efforts through Davidson-Davie Community College, both Caleigh and Maddison gravitated towards Samaritan Ministries in hopes of making a difference in the lives of our guests, one meal at a time.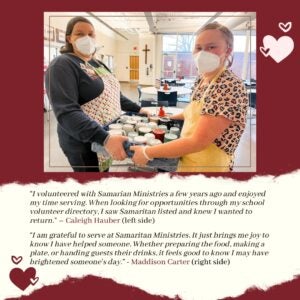 Volunteering is one of the best hands-on experiences for students to learn the importance of giving back to their community. We are so thankful for our student Samaritans for their service and for bringing awareness to our mission in hopes to inspire future generations.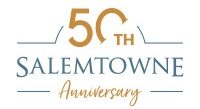 Salemtowne, celebrating 50 years as the gold standard of senior living, is sponsoring our Volunteer Program in 2022–23.
This program will recognize Samaritan Ministries volunteers throughout the year.