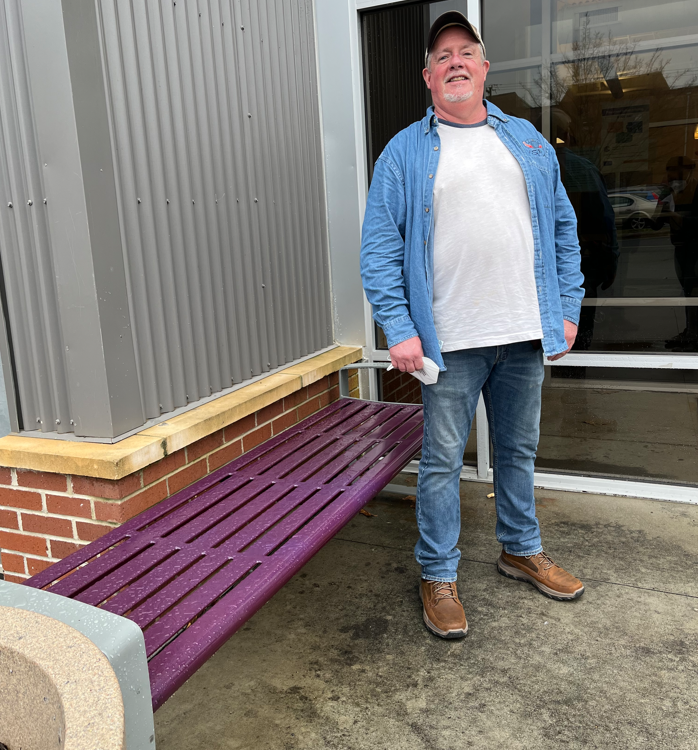 Losing a loved one is never easy, and grief can take a toll on a person's mental and emotional well-being. After experiencing the devasting loss of his son in a car accident in 2005, James C., a Project Cornerstone Aftercare member, fell into a life-threatening depression. James struggled with alcohol and drug addiction for many years, which worsened, and he found himself homeless and became estranged from his loved ones. James realized he hit rock bottom after stealing his daughter's car and serving time in prison. After being released, James came to Samaritan and sat on the front bench seeking food, shelter, and help for his mental barriers and addiction.
Samaritan Shelter staff and the men of Project Cornerstone welcomed James into a safe space to be vulnerable, find accountability, and trust. With their help, James was able to begin his recovery journey both mentally and physically. "Samaritan helped me restore and strengthen my faith in God, who healed my mind, body, and spirit," said James.
"God was the one who opened the doors for me because Samaritan is a branch of him. This is God's house." – James C.
As James was preparing to transition from Project Cornerstone in 2019, something amazing happened: his daughter reached out to him and offered to build him a home on her property and gifted him with the car he once stole from her to help get to work. James' daughter credits Samaritan for helping to bring her father back and for playing a major part in healing their relationship.
"Five months into my recovery, I received a call from my daughter who I had no contact with, and she said Daddy, I just wanted to call to tell you that I love you and am proud you are getting help. I believe that was God's work." – James C.
Now, James is celebrating four years of being sober and employed. He loves his spacious outback parental suite built by his daughter and son-in-law, where he has been enjoying spending time with his five grandchildren every day.
We are grateful to have played a role in James's healing journey and reconnection with his daughter, proving that even in the darkest times, there is always hope for healing and reconciliation.