Meet Charles. Charles is a current Samaritan shelter guest.
In October 2020, Charles came to Samaritan during the COVID-19 pandemic. His roommate, a breast cancer patient, was incredibly vulnerable to illness, so to protect her, he willingly left the apartment and decided to stay at Samaritan until he could find somewhere else to live.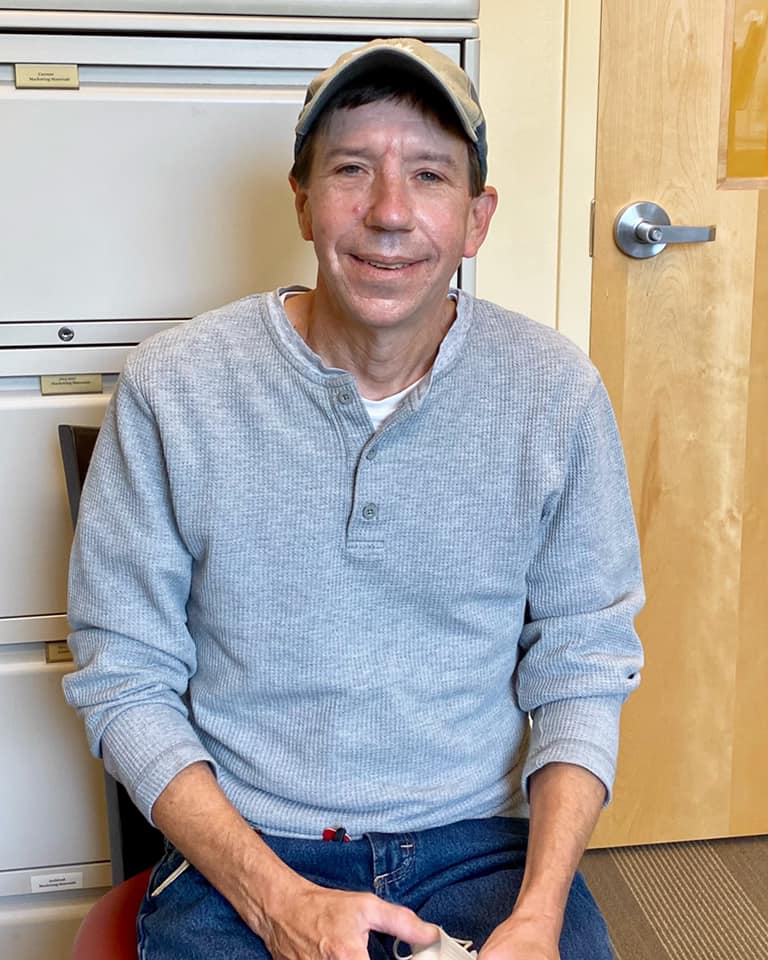 During his time at Samaritan, Charles has worked with the shelter staff on a plan for his next steps in life. It started with help getting him much needed glasses. He then worked with Daymark to get back on medication for his depression, a mental illness he has struggled with for many years. He's currently working with The Empowerment Project to secure housing and waiting on his application to be approved. He hopes in the next couple of months to be able to move into his own place.
Charles recently got a car after saving up his money from working as a cook at Papa Johns. He wakes up at 5:45 a.m., has breakfast at the Ministry, rests, heads to work and usually returns around 11 p.m. and does it all again the next day. On his days off, Charles is often helping other shelter guests. He buys bus tickets for other guests who have zero money. He gets snacks to share with his friends, several of whom he has grown very close with during his stay. He also is glad to help take guests to their job interviews if his schedule allows.
Charles has struggled with alcoholism on and off following the trauma he experienced years ago with the passing of his father and girlfriend within one week of each other. But since he came to Samaritan, Charles has not had one drink. While he didn't join the Project Cornerstone recovery program, he said friendships with the men in the program and seeing their journeys has helped him stay sober.
When asked how Samaritan has played a role in his life, Charles credits the Ministry with being a place of hope. He says it's hard to describe, but that Samaritan just has a positive energy. It's God working in Charles' life. He says he's most grateful to the shelter staff for developing a plan for him and helping him follow through the plan by arming him with the resources, love and support he needs to succeed.
Charles is one of the many faces that make up our Samaritan family and we are so proud of his accomplishments and growth during his time here.